When Hank called us and said he had another project for us, we weren't sure what to expect.  We had first met Hank when he asked us to make a 'Hip' (combined straight &  spiral) stairs for his house.
Later he engaged us through SIAK to design a large temporary helical pedestrian ramp at the Red Cow M50 junction.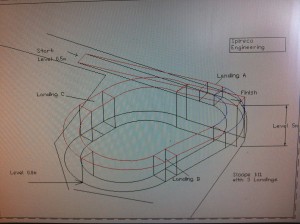 This time, the project was to be a much greater adventure.
The property was a four level house, in the picturesque medieval village of Valbonne, in the hills behind Nice.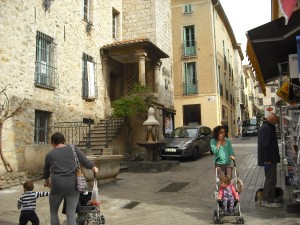 We would need to make 3 large 'Hip' Spiral stairs, with tubular Stainless Steel handrails, which would connect one on top of the other.
We would make them in six sections, box and ship with our tools down to Nice, where we would fly in to meet them and take them to Valbonne for assembly and installation.
If anything went wrong we would be a thousand miles from our factory.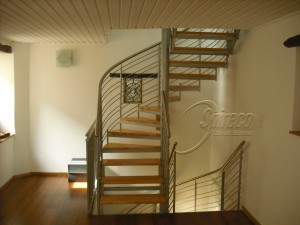 But it couldn't have gone more smoothly. We finished with almost a full  day to spare and some time to take in the delights of the French Riviera.